We manufacture labels that increase the value of products, both in beauty and in functionality.
Our Research & Development Dept. designs innovative solutions based on specific clients' needs.
We work with six elements: the material, the surface, the ink, the adhesive, the liner and the RFID communication chip and owns all kinds of printing machines.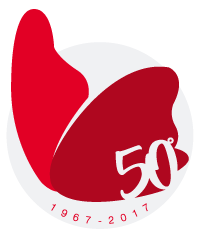 In 2017 we celebrate our 50 years of activity, years made of passion, values, grow and extraordinary people.
Mission
Simplifying end-users' everyday life, even though they would probably not realize thay're taking advandage of our solutions.
Give esthetic and functional value to our clients' products through innovative and high quality solutions that fully satisfy their needs.