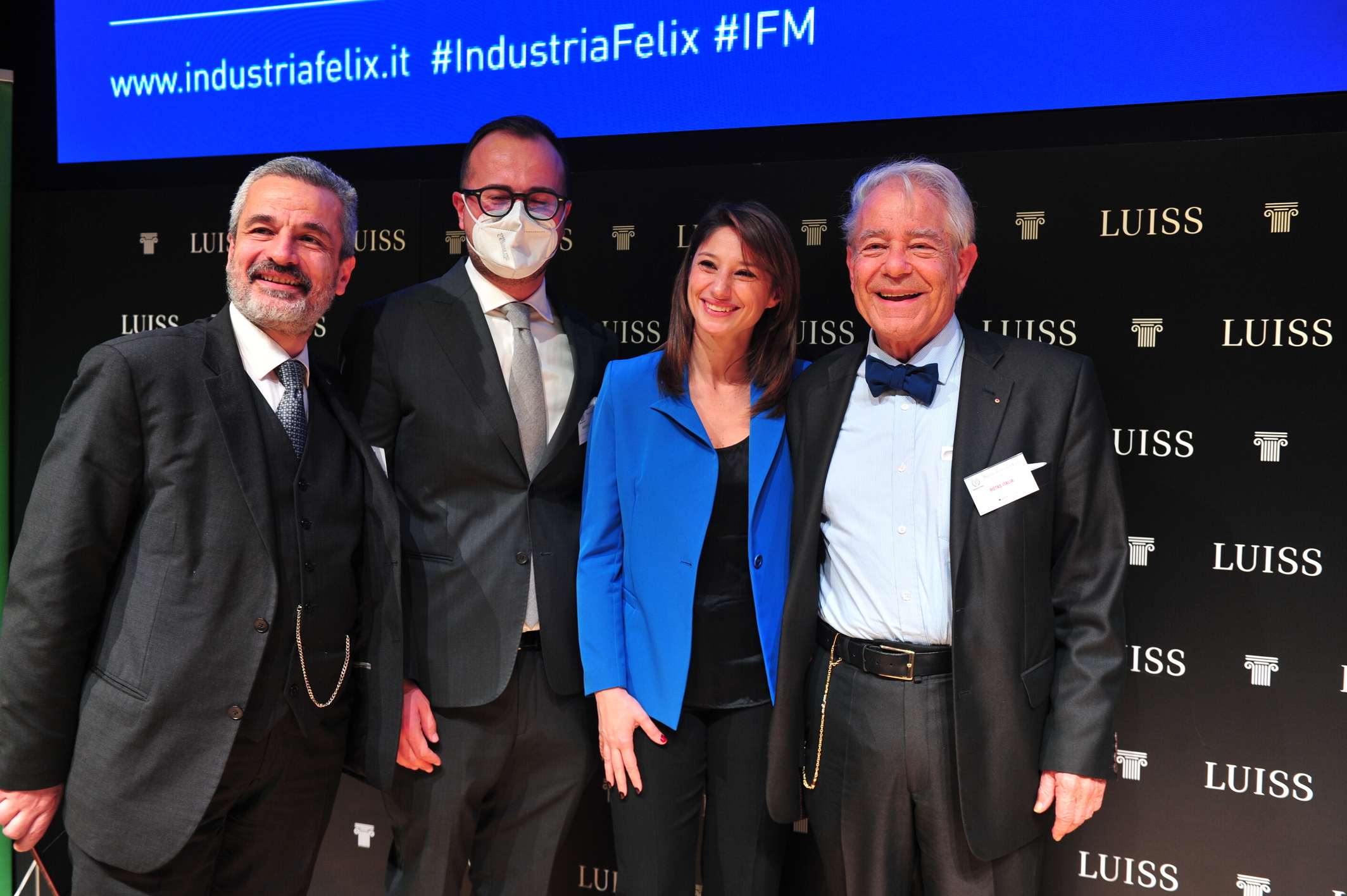 "FELIX INDUSTRY AWARD" for the budget
after last year, Rotas is again among the entrepreneurship excellences of 2022
CEO Francesco Celante: «Being selected for the second consecutive year among the most competitive and reliable companies in Italy flatters and honors us»
Treviso – 25•11•2022
ROTAS ITALIA is for the second consecutive year among the 203 Italian entrepreneurial excellences with virtuous balance sheets. The company from Treviso, world leader in the production of adhesive labels, was recognized with the Premio Industria Felix for the "High Budget Honor"".
he great financial reliability, associated with solid corporate sustainability and management performance, has allowed ROTAS ITALIA to win the coveted annual award. ROTAS ITALIA's recipe for success is based on continuous research, constant investment in technology, innovation and development of new products and continuous staff training.
A result that therefore rewards its inventiveness, determination and skills so as to make the company from Veneto an agile and competitive player on the national market, as well as a recognizable symbol of "made in Italy" in the world.
«We are flattered and honored to be once again part of this prestigious selection of excellence – Francesco Celante, CEO of ROTAS ITALIA, says – The merit of this award goes to our staff, a winning team that is always ready to seize the opportunities that the market offers, thanks to continuous efforts and dedication».
The award was handed over to Dr. Francesco Celante during the 3rd national edition of the "Premio Industria Felix – L'Italia che compete" held on Thursday 24 November at the Luiss Guido Carli University in Rome. Speakers during the event were: Luca Ciriani, Minister for Relations with Parliament, Fausta Bergamotto, Undersecretary for Business and Made in Italy, Vito Grassi, Vice President of Confindustria, Gianna Elisa Berlingerio, Director of the Economic Development Department of the Puglia Region (Intervention co-financed by the European Union under the POR Puglia 2014-2020, Action 3.5 – Interventions to strengthen the level of internationalization of production systems), Andrea Cincinnati, head of Esg solutions Cerved, Marco Gabbiani, senior manager of Investment banking Banca Mediolanum, Roberto H. Tentori and Alessandro Fusellato, president and CEO Grant Thornton Consultants, Francesco Tilli, head of Simest institutional relations, Moira Paragone, sole administrator of Integrated Services, Giovanni Riefoli, CEO of Plus innovation, Gianni Todini, director in charge of Askanews and the conclusions were entrusted to Cesare Pozzi, professor of Economics at the Luiss University and spokesman for the Committee Scientific Industry Felix. The event was moderated by Maria Soave, Tg1 journalist and Angelo Mellone, second in charghe of Daytime Rai.
Share