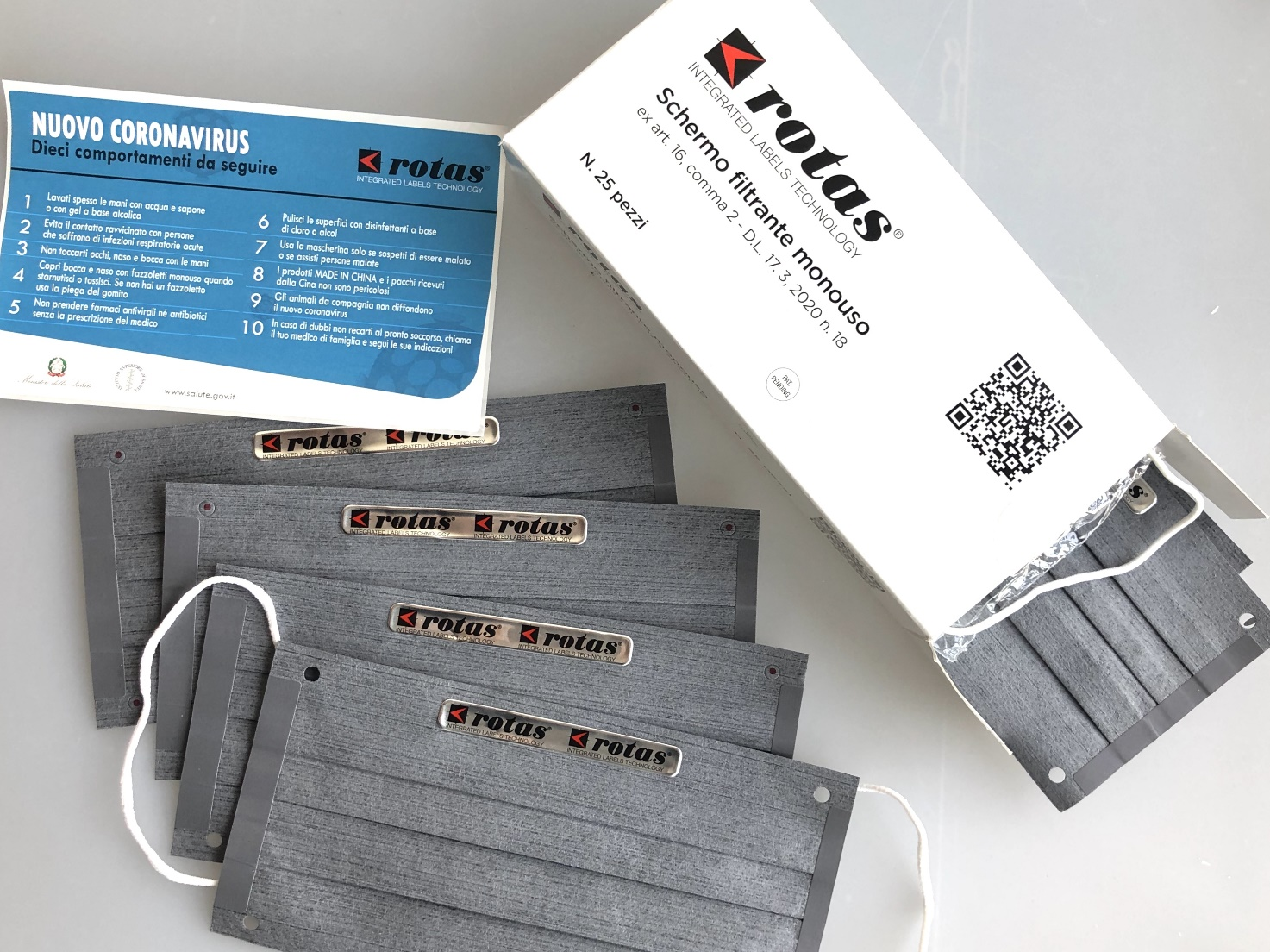 Rotas Italia makes and donates masks for the Coronavirus
Social distancing is not personal distancing.
Because in this moment of uncertainty and hope, we are sure of one only thing: we will do everything possible to feel close to our customers, to our collaborators and to the whole community.
As a matter of fact and since the beginning of the health emergency due to the spread of the Covid-19 virus, for the social value and personal distancing, Rotas has been committed to providing concrete help to the community, including the local one, through the creation of protective devices.
Since February, part of the production and machinery dedicated to labels have thus been converted to create 300,000 protective masks in fabric not fabric, made inside a pressurized PVC compartment, specifically built by the company to guarantee the isolation.
This is how the first seamless masks are born. They are innovative and unique in the world, made by Rotas Italia and compliant with ISO standards, efficient in bacterial filtration (BFE), in particle filtration (PFE) and in respiratory breathability (Delta P).
These individual protective devices, essential for the limitation of infections and the spread of the virus, have been and will continue to be delivered completely free of charge to customers, employees, partners and collaborators of Rotas Italia. Not only: the donation of coronavirus masks has also been addressed to public institutions such as the Civil Protection, the municipality of Treviso and Unindustria.
Personal distancing is not social distancing.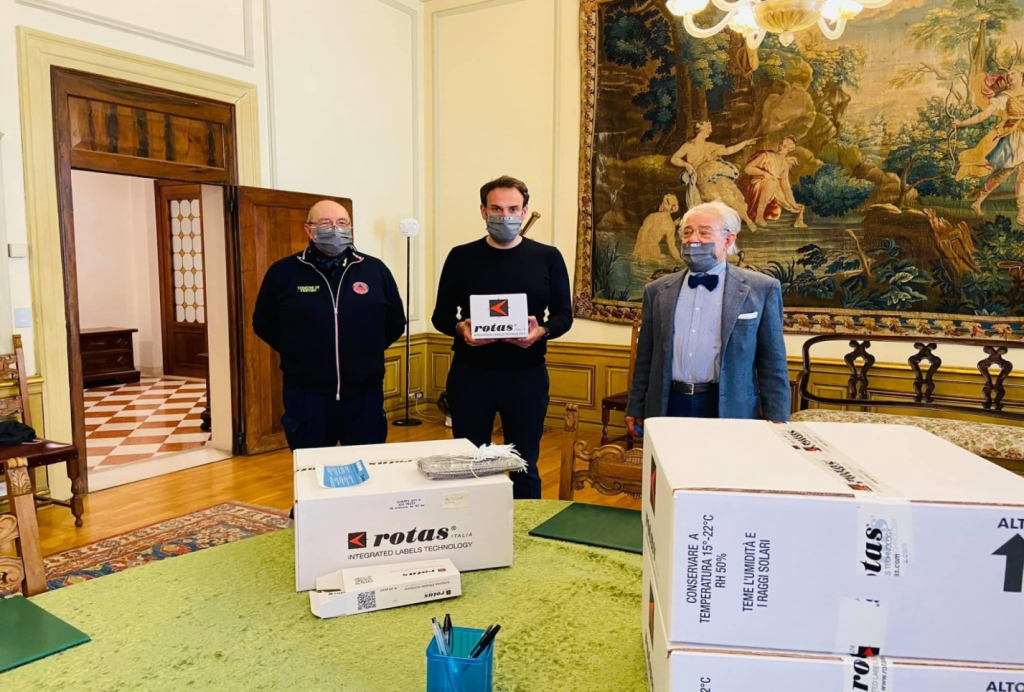 Share