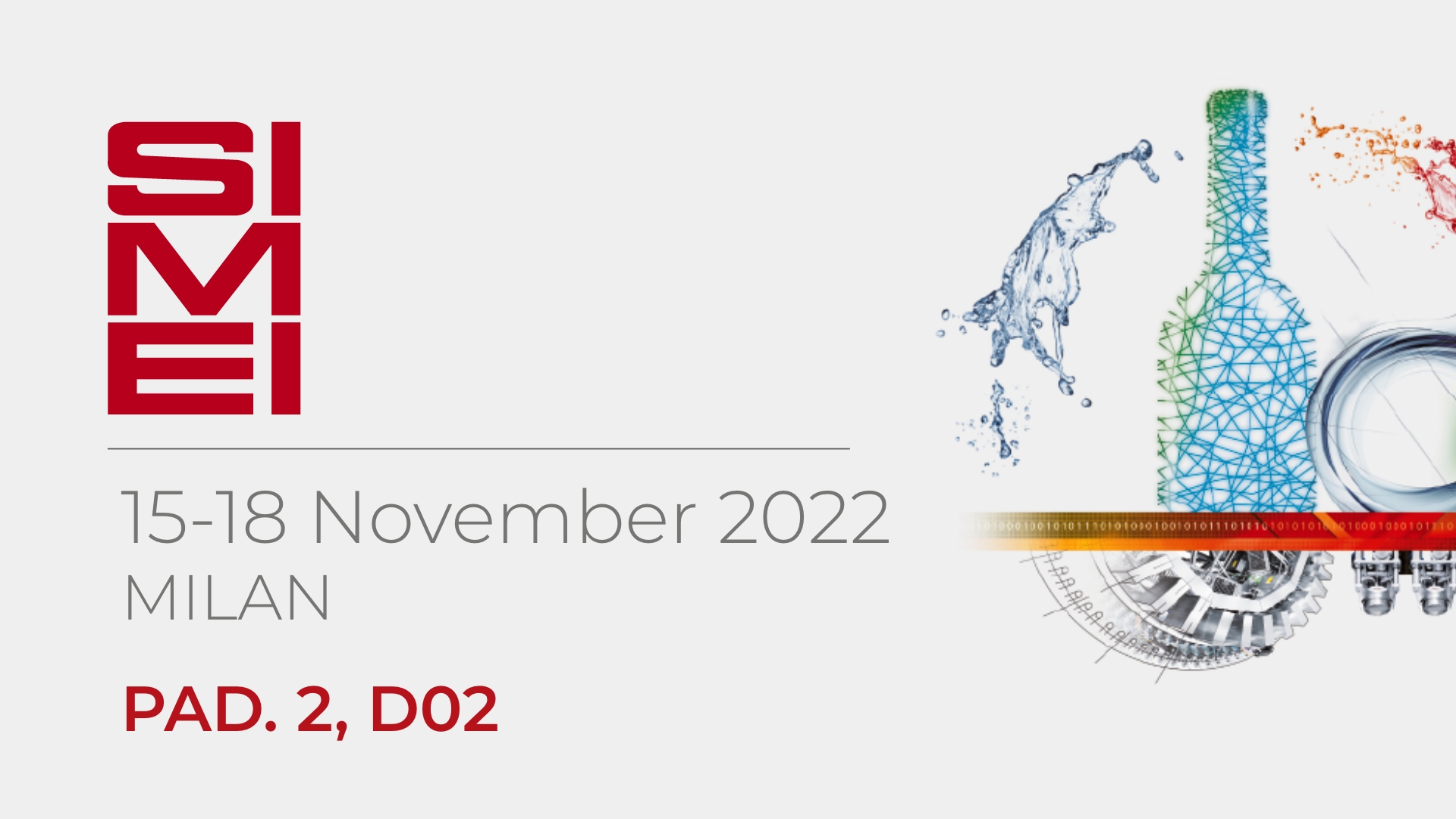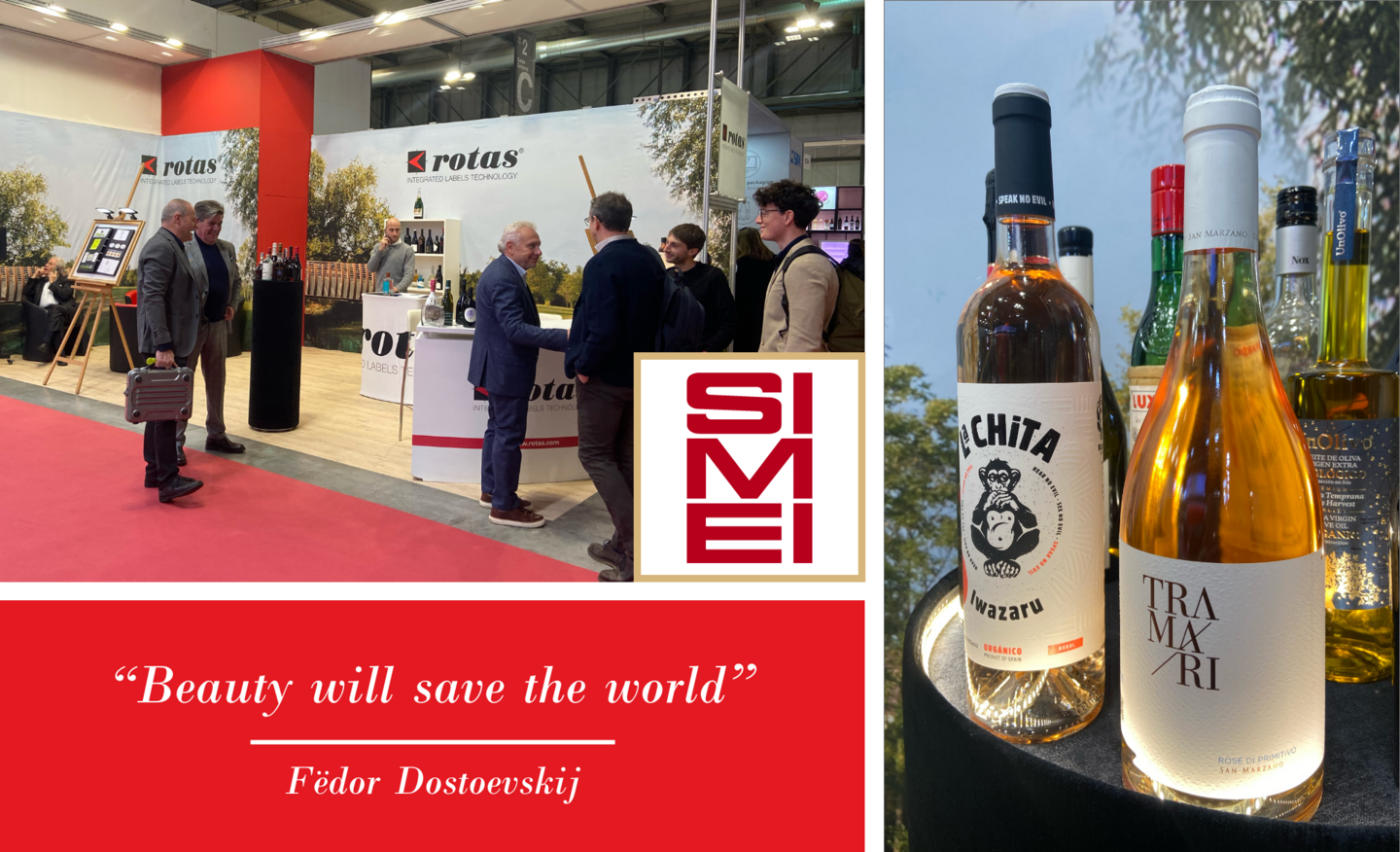 The renowed "circular" adhesive labels, produced by ROTAS using inks derived from industrial waste to be recycled, were once again the protagonists of SIMEI 2022, the biennial international exhibition organized by the Unione Italiana Vini (UIV).
Always oriented towards issues related to the environment, ROTAS certainly would not miss this 29th edition of the international fair dedicated to wine and bottling technologies, whose focus will be on sustainability and technology. These are two important themes that have placed the company at the forefront of the international market thanks to its constant research and innovation work, looking at new technologies as an opportunity to support the planet. For this reason, ROTAS uses inks derived from processing waste in its processes, printing everything on certified paper (derived from responsible sources) and preferring suppliers whose company policies pursue a "environment friendly" development.
Our presence at SIMEI 2022 denotes how our company is increasingly oriented towards an ecological development of high-end products, being conscious abouts climate change, the circular economy and the reduction of water and energy consumption.
Share